What We Offer
Turbine Service
Regularly scheduled service is key to maintaining the turbine and turbine equipment in good working order. We perform all service work in accordance with published maintenance recommendation from the OEM.
Turbine Repair
In the event of a turbine failure, our focus is on bringing the turbine back online as quickly and cost-effectively as possible. We also have the capability to provide major component repair such as gearboxes and generators, including part supply and transportation.
BOP O&M
Balance of plant (BOP) O&M refers to maintenance on everything but the turbine. It includes substation operation, switching, inspections, vegetation control, access road repairs and maintenance, collector cable splicing and weather station maintenance.
Asset Management
Managing a wind project involves more than managing on-site technical activities. We can help with everything from administration of project agreements, oversight of the OEM warranty, accounting, financial reporting, budgeting, risk management, regulatory compliance to stakeholder interaction. Our comprehensive range of asset management services ensure all aspects of the day-to-day running of a wind project are dealt with efficiently and expertly while maximizing the project's financial performance.
Part Supply
We are able to provide fleet, site and turbine solutions for original parts, inventory management, and engineered alternatives for all major turbine technologies. With a commitment to delivering quality new and rebuilt parts that ensure ongoing performance, we provide certified parts that meet or exceed OEM standards.
EOW Management
Of all the inspection cycles for a wind project, the end of warranty quality assurance inspection is the most important. With nearly all OEM's requiring an initial period of warranty O&M service for turbine purchases, project owners should carefully monitor the level of OEM service provided during this warranty period and be prepared to evaluate the condition of the turbines to ensure proper warranty compliance before they are turned over.
What We Do
Our proven programs, practices and procedures have been developed from a solid foundation of operating experience, with a focus on increasing production, extending asset life and reducing operating costs.
Our full range of services begins prior to commissioning and goes through decommissioning. During the warranty period we provide options such as balance of plant management and asset management including original equipment manufacturer (OEM) oversight. During the post-warranty period, we additionally provide turbine service and turbine repair utilizing a wide range of state-of-the art practices and procedures emphasizing condition monitoring, reliability-centered maintenance and rigorous quality control.
We offer service agreements from full service contracts to individual services, such as balance of plant O&M and asset management. Our service level agreements are designed to provide flexible and optimum care for your wind project.
Learn more about us and our services by downloading this brochure. 
Value We Bring
Increased Production
Increasing wind project production is a combination of ensuring the turbines are (i) available to produce when the wind blows and (ii) efficiently converting wind energy to electricity. Focusing on the key metrics that track these drivers of performance is the first step in highlighting underperforming assets. Once underperforming assets are identified, proactive steps can be taken to rectify the issues.
Key Example
Key Metric Selection – Selecting the right metrics to measure performance of a wind project is key to driving performance. For example, turbine run time availability (RTA) is a pure availability measure that is less susceptible to data manipulation and allows the operator/owner to understand how often the turbine was available when the wind was in the power curve. Using RTA accurately reflects proactive O&M measures such as scheduling downtime for service and repairs during low wind periods that have minimal impact on RTA. By focusing on metrics that truly drive performance, we are able to isolate under-preforming assets or inefficient activities and take corrective actions.
Reduced Operating Costs
An important way of tracking operating costs on a wind project is looking at the O&M dollars spent per KWh produced. The most effective way of reducing that metric is through a fit-for-purpose reliability-centered maintenance plan (a combination of preventative and predictive maintenance is more cost-effective over the asset life than a purely reactive maintenance plan). Even with the best maintenance plan failures still occur and when they do, large savings can also be recognized through a well-developed part procurement strategy.
Key Example
Part Procurement Strategy – As a rule of thumb, owners can expect to spend 40-70 percent less on repaired or reconditioned parts as opposed to new parts. For example, a particular replacement pitch system part costs around $5,000 from the OEM. However, when the component is repaired, it can be upgraded with newer technology, resulting in a part that runs cooler and lasts longer, for about 20-30 percent of the OEM replacement cost.
Extended Asset Life
Owner economics rely on a minimum 20-year asset life. It is our job to make sure the wind project assets meet and exceed that assumption. The O&M strategy should focus in approaches that extend the asset life which drives down the total cost of ownership and increases return on investment for the owner over the 20-year life horizon and beyond.
Key Example
Active Monitoring – Knowing the precise condition of a turbine allows for more proactive and smarter preventative and predictive maintenance decisions which are key to prolonging the life of the asset. We deploy a three-pronged approach to wind project Active Monitoring with (i) scheduled physical inspections of the turbines and infrastructure (ii) ongoing condition based monitoring, and (iii) regular oil sample analysis of critical components.
Who We Are
As a leading ISP, Cannon Power Services partners with wind project owners to enhance performance, reduce operating costs and increase asset life. We customize our solutions to deliver the right combination of O&M services to maximize our clients' capabilities and achieve their financial goals.
We have a track record of service innovation geared towards lowering the cost of ownership for wind projects. Using our extensive operational experience and maintenance knowledge, we develop and deliver customized solutions that can optimize project performance and minimize technical and commercial risk.
Our O&M team brings years of on-site experience that maximize your plant and its equipment's reliability, availability and performance. We treat our clients' assets as if they were our own, implementing best practices and maintaining the highest standards of safety, performance and compliance while keeping operating and maintenance costs to a minimum.
Featured Projects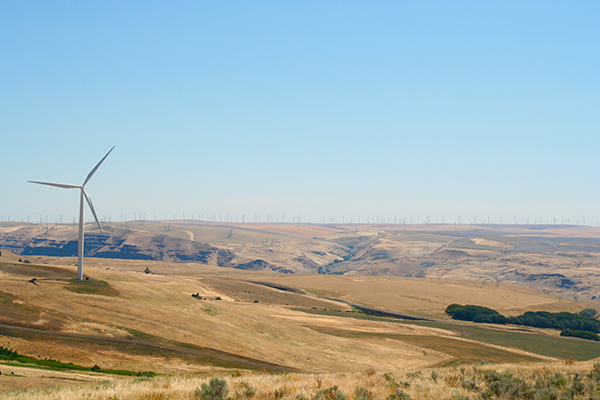 Windy Flats Wind Project
Located in Goldendale, Washington, Windy Flats is comprised of 114 Siemens 2.3MW turbines, with 262 MW of capacity. Cannon Power Services was retained to provide a full service O&M package to ensure maximum project performance. This includes services such as:
Turbine Service
Turbine Repair
Balance of Plant O&M
Asset Management
Part Supply
End of Warranty Management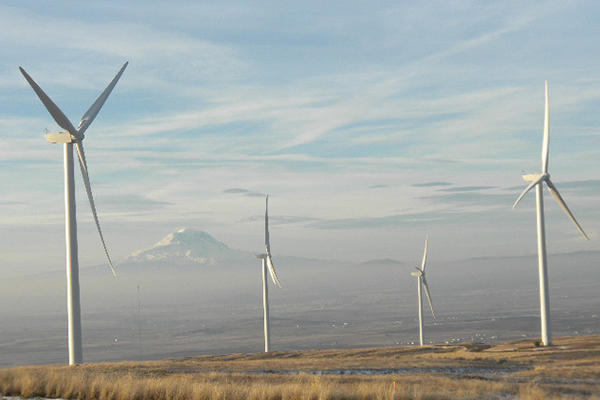 Linden Wind Project
Located in Klickitat County, Washington, Linden is comprised of 25 Repower 2.0 MW turbines, with 50 MW of capacity. Cannon Power Services performs balance of plant O&M for the project ensuring reliable operation of the BOP assets. The maintenance activities include:
Sub-Station Operation
Switching
Vegetation Control
Access Road Repairs and Maintenance
Collector Cable Splicing
Weather Station Maintenance